Gonvarri Material Handling manufacture innovative,
cutting edge storage solutions through our global network.
Choose a location from the map or list below and find your nearest GMH office:
In 2018, Gonvarri Material Handling was formed, after Gonvarri Steel Services acquired the Constructor Group comprising of Dexion, Constructor, Kasten and PSS.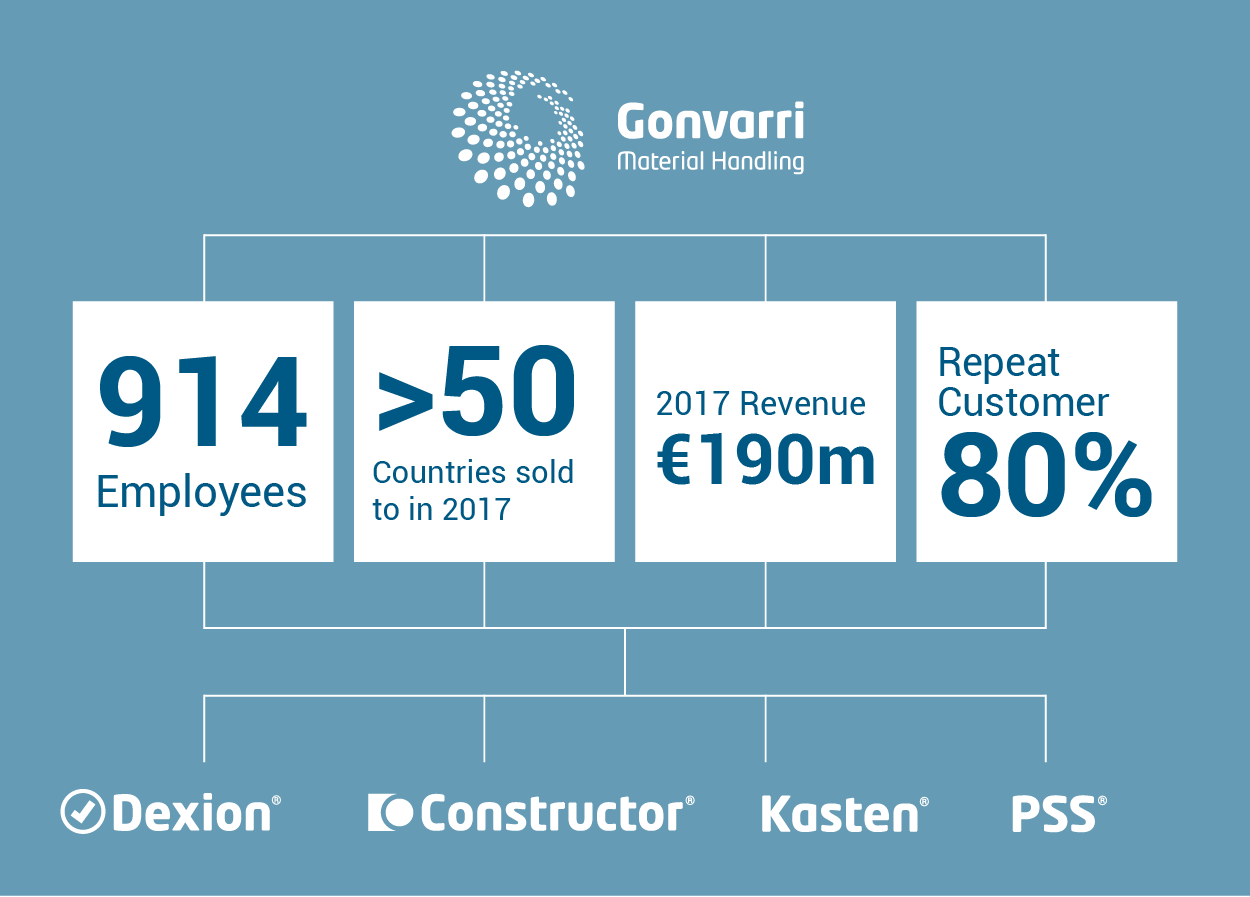 About Gonvarri Material Handling
Gonvarri Material Handling comprises of the Constructor, Kasten, Dexion and PSS brands and is one of Europe's leading engineering and manufacturers of storage solutions.
The Gonvarri Material Handling group has a strong and rich history with centuries of combined knowledge, allowing customers access to a global network of storage expertise and experience.
With coverage across much of the globe, the group has helped some of the worlds' leading brands and pioneering SME's.
It aims to support customers and partners with storage planning, installation and ongoing service and support.
Our reach is now worldwide and together with our regional partners, we've helped our customers with innovative ideas that ensure we always meet their needs, whatever their challenge.